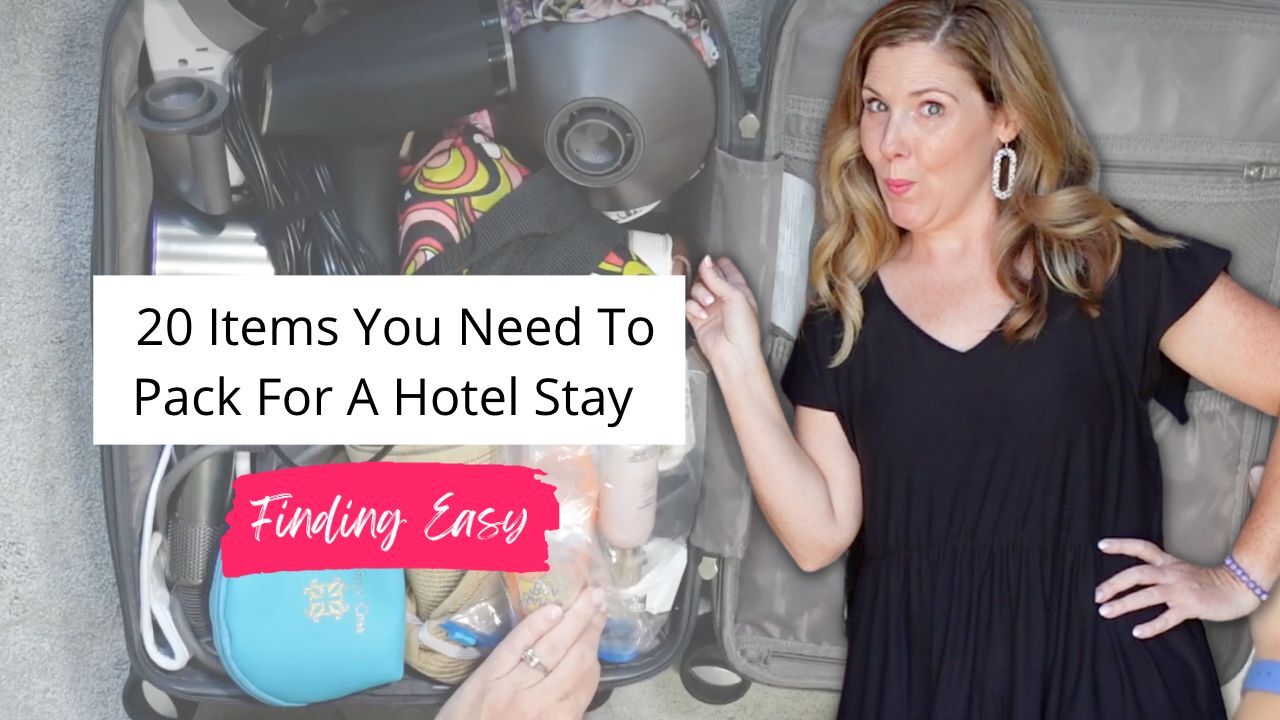 19 Dec

What to Pack When Staying in a Hotel

Many people live and die by the phrase "pack light". I, on the other hand, do not. I am a firm believer in bringing my favorite products with me on vacation. There is no worse feeling than arriving at your destination and realizing you forgot something. It may not be an absolute essential, but something you want nonetheless. 

Not only that, but why would I want to leave behind my tried and true products and gamble on the quality of travel-sized lotions, shampoos, and conditioners that I already know will not work on my thick, curly hair?

Lots of tourist destinations bank on you forgetting something so that they can drastically mark-up the price on something relatively cheap, like sunscreen. Because of this, I have put together the ultimate packing list for my upcoming 18th anniversary trip with my husband. We are going to the same place we always go- our favorite: The Wynn in Las Vegas!

Since it's just my husband and me on this trip, I have way more room in my suitcase. No kid's toys or clothing to take up that space, I can bring whatever I want.

So, let's get into it! Here is my ultimate list of 20 essentials you need to pack when staying in a hotel.
What to Pack
Phone Holder for Airplane: Whether your flight is long or short, you're going to want some form of entertainment. I like to watch a TV show or movie while flying, which is why this hands-free phone holder is a travel essential. It clips directly onto the tray so I don't have to hold my phone! Not only is it great for air travel, but I also use it in the car while I'm waiting in the pick-up line at my kids' school. Pro tip: if you want to watch something on your phone, make sure you download it before the flight!
Snacks: If you've ever been to an airport then you already know how ridiculous the snack prices are. That's why I make sure to bring some with me. I have little ziplock baggies that I can fill up with whatever snacks I feel like bringing with me on the plane.
Airpod Case: Airpods are tiny and so easy to lose track of. That's why I put my Airpods in a cute case that has a carabiner clip to attach to my purse or belt loop. This is a travel-friendly accessory that I love, especially since it prevents me from losing them in the bottomless pit of my purse.
Neck Pillow: I am currently in the market for a new and improved neck pillow. The one I currently have is tried and true Walmart. What I do like about my current pillow is that it has snaps to connect it to your luggage.
The Weekender Travel Wrap: This was actually an anniversary gift that my husband got me last year when we were out shopping. It's so incredibly convenient! It's meant to be a wrap for your shoulders but my kids and I use it as a travel blanket. It folds up into a little case that I can toss in my purse or luggage so I can use it in the car or plane. My kids like to use it for car rides.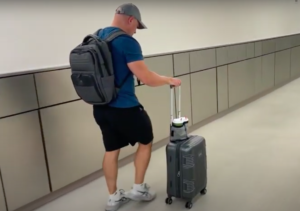 Luggage Travel Cup Holder: I am so excited to take this with us on our trip! It folds from completely flat into two cup holders and a pocket that you can wrap around the handle of your luggage. The cup holders are secured by velcro so it's fast and easy to remove and slid into your backpack when you're done.
A good book to read: If you're not currently into any movies or TV shows, you should probably bring a good book with you during your travels for entertainment. I've been reading "In the Flow of Life" by Eric Butterworth and I've been loving it! 
Body Glide: I know I like to bust out all my new outfits on vacation, and that means wearing shoes that haven't been broken in yet. If you've got a lot of walking to do and don't want chafe sores on your feet, I highly suggest getting some Body Glide.
Medications: As I said before, tourist destinations love to mark up the prices of essential items. That's why I put some Tums and Advil in my little ziplock baggies. We don't want to spend an arm and a leg at a convenience store.
Liquid IV: Airplanes tend to dry me out, so I love bringing Liquid IV with me when I have to travel by plane. They taste great and give me a boost of hydration and immune support so I'm not feeling under the weather on vacation.
Tote Bag: When you're out running around on vacation you definitely need a big enough bag to carry around your new goodies. Although the bag I use is not made anymore, I've linked another great option!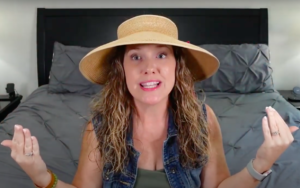 Sun Hat: This sun hat is fantastic to travel with! It folds flat so it doesn't take up much space in your bag. Since we will be in Vegas, I need something to shield my face from the sun when we sit out by the pool.
Sunscreen: If you're traveling somewhere tropical or sunny, you're going to need some sunscreen. Sunscreen is one of those most common items to get the price marked up in tourist destinations, so be sure to bring your own.
Ball Cap: I don't want to have to wake up early on vacation to do my hair and makeup before going down for breakfast, so my solution is a good ball cap. Throw it on in the morning and you're good to go!
Dyson: The blow dryers at hotels never seem to be enough for my long, thick, curly hair. I love this Dyson hair dryer, it is totally worth the investment!
Travel Steamer: This travel steamer is essential if you're bringing nicer clothing with you on your trip. Although wrinkles don't bother me too much when I have my kids with me, I want to look my best when it's just my husband and me.
Room Spray: When you're on vacation you most likely aren't eating your average diet. Because of that, you'll want to pack some room spray for the benefit of you and your spouse.
Travel Charger: If you're anything like us, you know how difficult it can be to charge all your devices at the same time. Most hotels only have 2-3 outlets, which is why we bring a travel charger. 
Surge Protector: On the topic of outlets, a travel-sized surge protector is a great thing to bring with you if you travel with lots of devices like we do.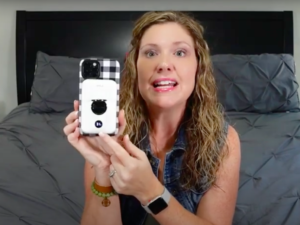 Magnetic Power Bank: If all your charging ports are already full or you're on an excursion and your phone battery is getting low, bring a magnetic power bank with you! That way you don't have to worry about plugging in to charge.
There you have it! That is my ultimate packing list of essentials that I take with me on vacation. I use each and every one of these items on our trips. Make sure you stock up before your next vacation so you are prepared for some stress-free rest and relaxation.