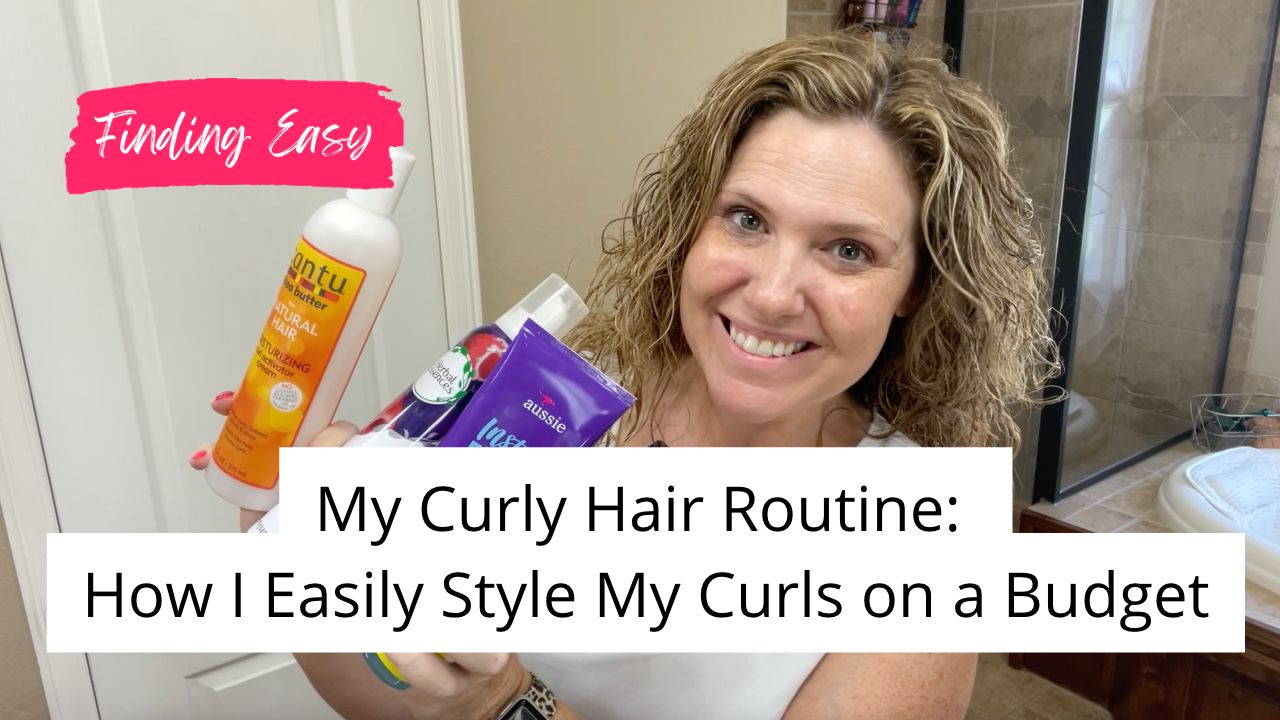 17 Nov

My Curly Hair Routine: How I Easily Style My Natural Curls on a Budget

I'm not going to lie – I used to have a love/hate relationship with my curly hair. On the one hand, I loved that my curls were so unique and special. But on the other hand, I hated how hard it was to style my hair without making it look like a frizzy mess. 

But over time, I've learned how to style my curls in a way that is both easy and affordable. In this blog post, I'm going to share with you my curly hair routine – including the products that I use and the methods that work best for me. So if you're looking for an easy way to style your natural curls, keep reading!

So, you're looking for a product that will give your curls the love they need? Well I found that the inexpensive products from Walmart worked wonders for me! Every now and then when something new comes out on the market I will try it, but I always go back my old faithful products. Here's the list of the products I use: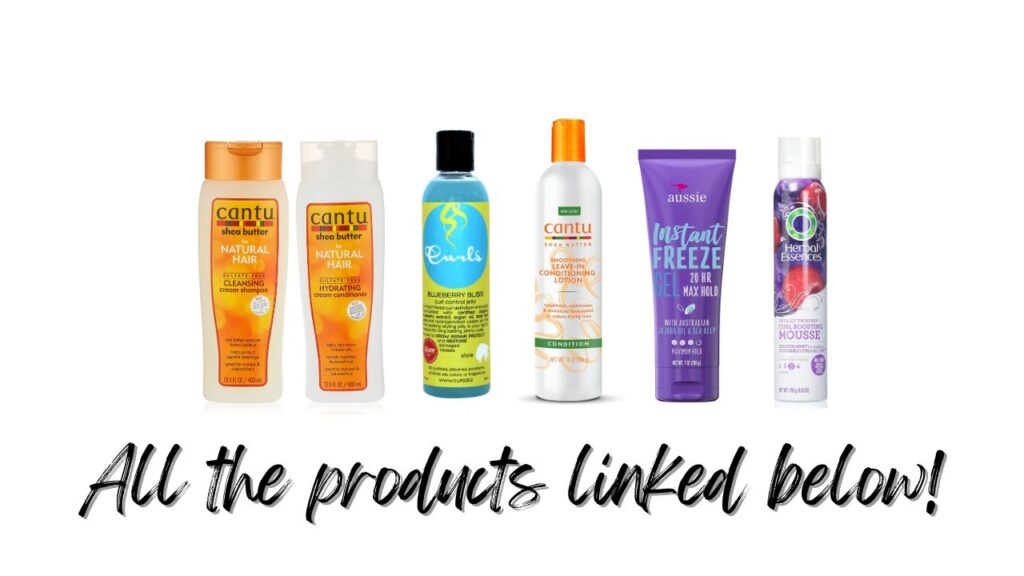 Cantu Shampoo and Conditioner https://amzn.to/3U4qQqp 
Cantu Leave-In Conditioner https://amzn.to/3zIHNPi 
Aussie Instant Freeze Gel https://amzn.to/3FHCHq7 
Blueberry Bliss Curl Control Jelly https://amzn.to/3T6hyJr 
Herbal Essence Totally Twisted Mousse https://www.walmart.com/ip/Herbal-Essences-Curl-Boosting-Mousse-Frizz-Control-6-8-oz/10316678?athbdg=L1100 
What's even more important than what I USE is what I DO. I'll list it out here for you, be sure to watch the video for all the steps and tricks I use.
No brushes!
I never use a brush on my hair. I only use a pick one time and that's when it's wet. I use it only during the week if it's looking a little ratty.
Satin pillow cases
I've used satin pillow cases since I was little. My mom was a stylist and had us girls using satin pillow cases for our hair before I even understood why! I thought everyone did that, ha! I can tell a huge difference when I travel and don't have one. This is one is by far my favorite!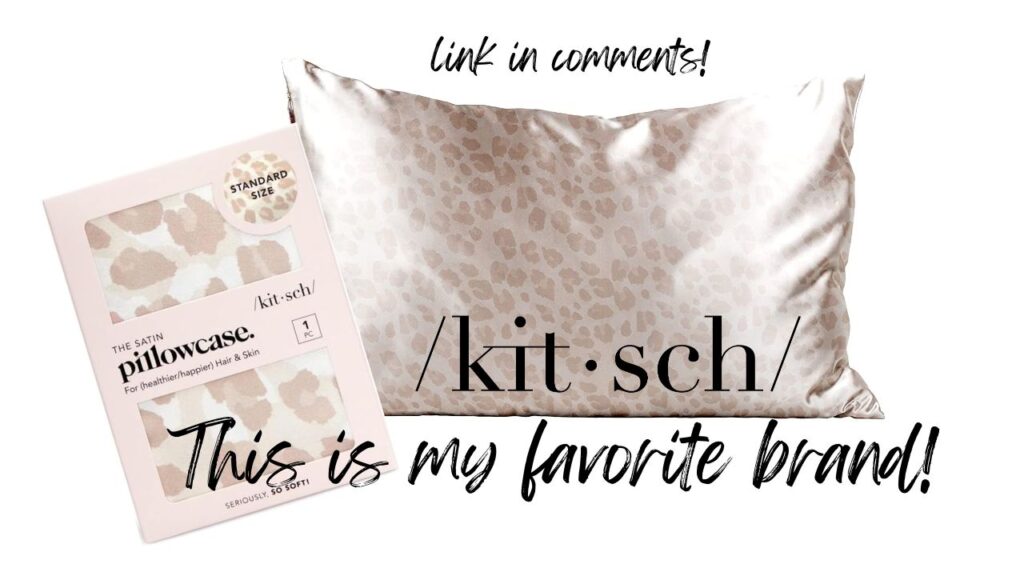 The plopping method
Having natural curly hair that is super thick and long, going to bed with wet hair was never an option. I would wake up with a huge frizzy mess. The plopping method changes all that! I actually take a shower at night, skip the 45 minute hair routine and go straight to bed, it's life changing! MORE SLEEP!
Wash and scrunch the product like normal then don't touch!
Grab a microfiber towel or a soft t-shirt which is my favorite thing to use and place your hair upside in the middle of the shirt. Use the sleeves to tie it up in the front so there's nothing uncomfortably to lay on
If you hair is thick and long like mine, it will still be wet in the morning. Grab your diffuser and dry it for a bit and then scrunch the crunch!
Embrace the crunch…for awhile!
After doing some research, I found that the crunchy hairstyle is actually a good thing! It means the products have formed a "cast" around your curls to hold it in place. Once dry (either air-dried or diffuser), take just a little leave-in conditioner in your hands and start scrunching your hair. It will help break up any cast and leave you with beautiful, natural, flexible curls everyone wants.
Air Dry or Blow Dry?
If you have short or thinner hair, air drying might be a fast option for you. But for me, when it comes to my long, thick hair, if I chose the air dry method, I would be waiting 4+ hours, and really, who has that kind of time?!? Using the blow dryer is the only way to go for me!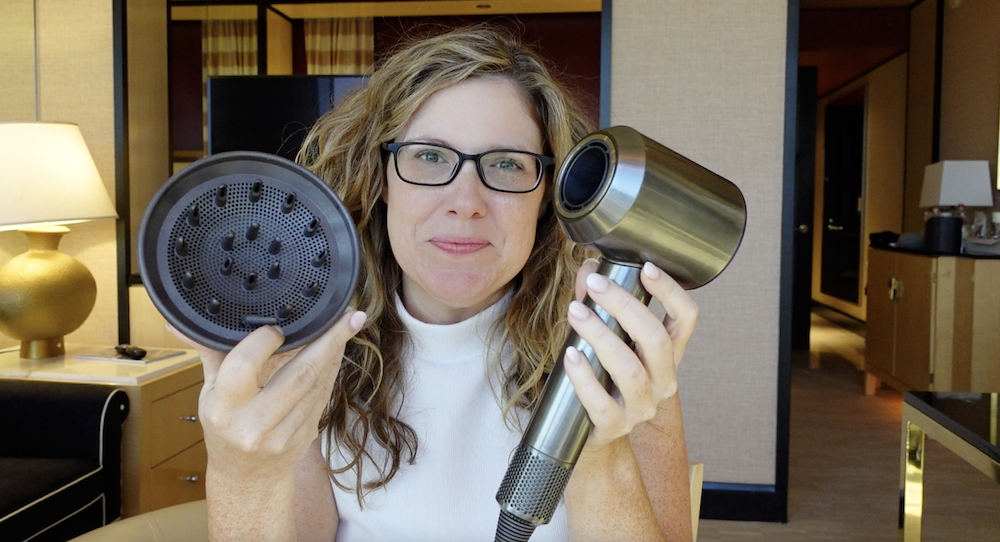 I have a Dyson and it came with a great diffuser. Let me just talk about the Dyson here for a minute. I thought there was no way I was paying that much for blow dryer, convinced it would be a waste of money. Boy, was I wrong! It was gifted to me and it's been a gift that has kept on giving for the past 6 years!
This thing has saved me so much time! I am 100% sold on the Dyson.  I put my Dyson on 2 for heat and 2 for air, attached the magnetic diffuser and go to town! I flip my hair upside down, sit on my cute stool and talk to Jesus for as long as it takes to dry! Maybe 10-20 depending on how wet it was in the beginning.
Curly hair can be a beautiful thing, but it often requires more work and money to style than straight hair. However, there are many ways to style curly hair without spending a lot of money. In this video, I show you how to get great curls that will last for 3-4 days between washing. So grab your products and follow along! How do you like to style your curly hair?