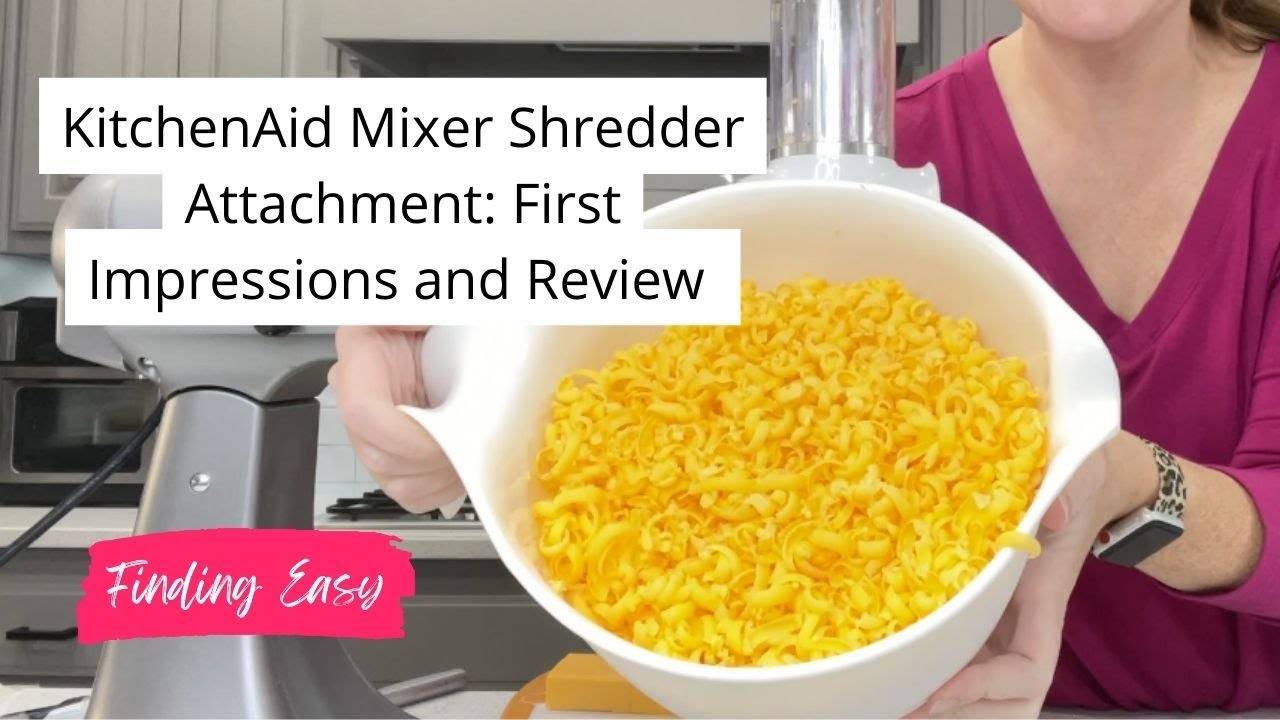 05 Jan

KitchenAid Cheese Shredder Attachment: First Impressions & Review

When my family and I decided to take the challenge to eat healthier, we were left either cutting out ingredients altogether or using ingredients that were more difficult to prepare. Since then, I have been on the hunt for products that could make my life easier when it comes to cooking. 

One of our favorite foods, pasta, is not especially healthy so we made the switch to zucchini noodles. I wanted to be able to make the noodles at home in order to save a little bit of money, so I started doing some research. There are plenty spiralizers on the market, but none of them quite fit the bill of what I was looking for. That is what lead me to look up KitchenAid attachments. 

I already use my KitchenAid Mixer frequently when I'm baking. It is a total God-send! At the time, I didn't realize that there were more uses for the KitchenAid Mixer than strictly baking. I found these attachments: the KitchenAid Mixer Spiralizer and the KitchenAid Shredder Attachment. They have been game-changers!  

In this post, I am going to give my honest first impressions and reviews of each attachment so you know what you're getting into when you buy your own attachments. I am not sponsored, so these are my honest opinions.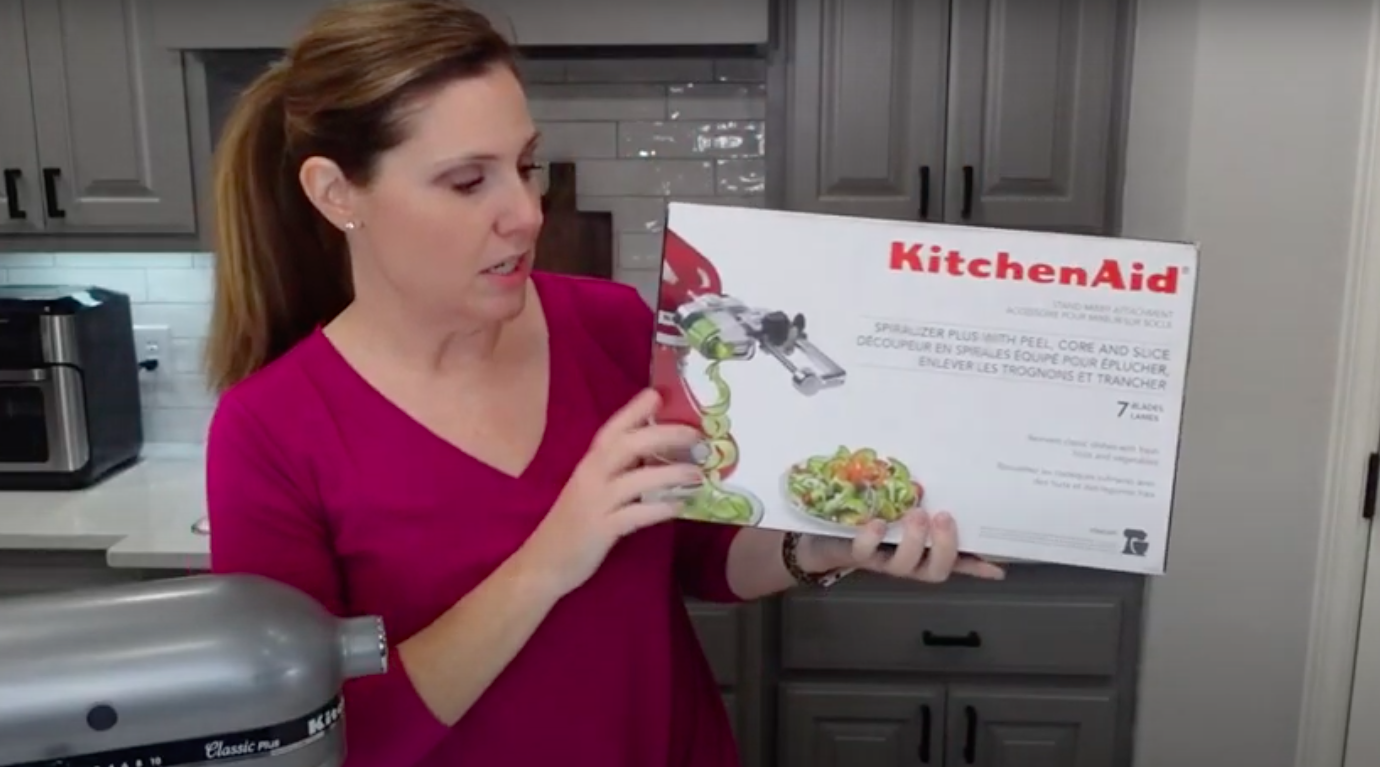 KitchenAid Mixer Spiralizer
First impressions are everything, and the first thing I noticed about the Spiralizer was the packaging. Everything is placed neatly in the box and there are plenty of different sizes depending on what you are looking for. I really enjoyed having didn't sizes I could choose from to.
Now that I have had this product for a while, I use it all the time. Whether I'm making zucchini or squash noodles, this product saves me both time and money, so it's a win in my books!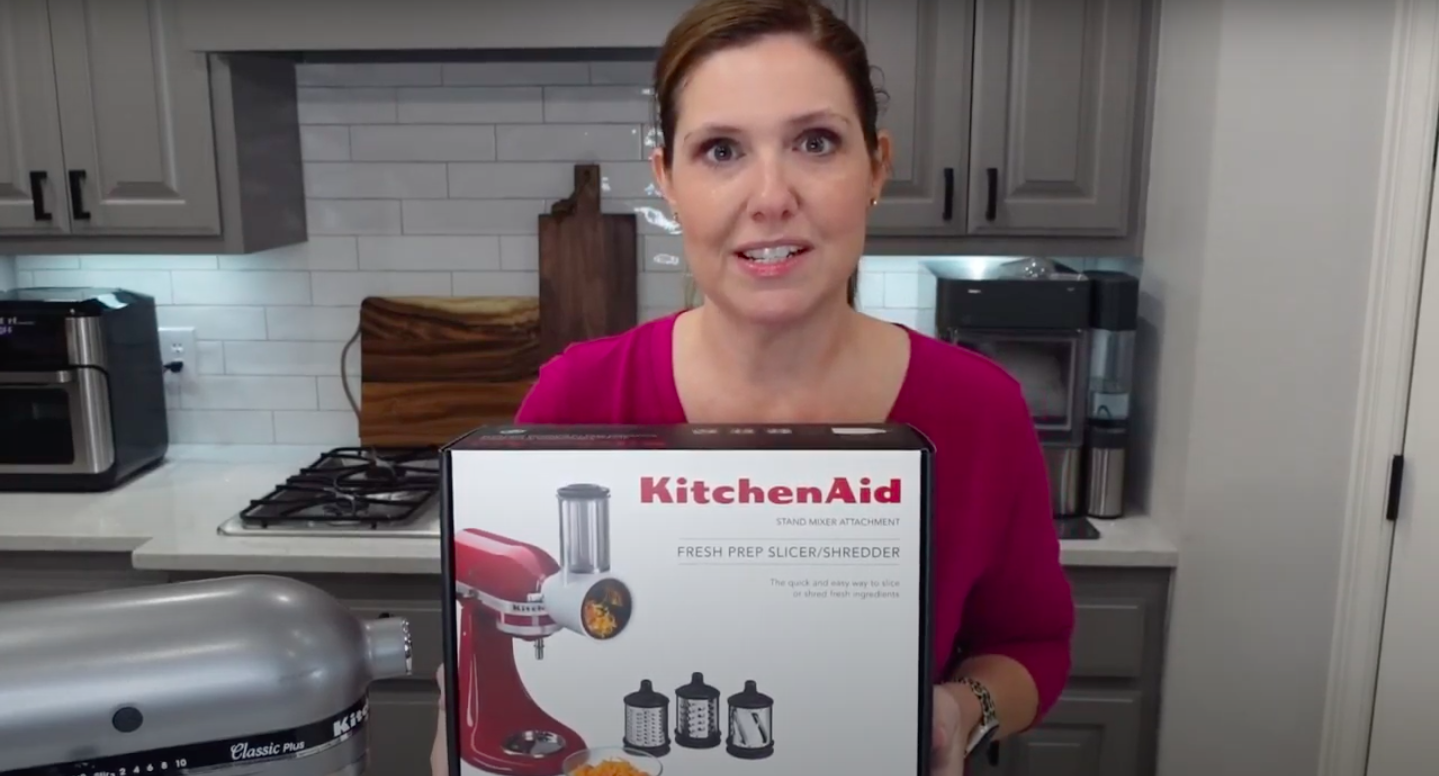 KitchenAid Cheese Shredder Attachment
A little bit before it was time to start prepping and planning Thanksgiving dinner, I was looking for a new cheese grater. I had almost purchased one when I remembered that KitchenAid has all sorts of different attachments. That's when I found the Shredder attachment. It is seriously fantastic. 
Once again, I love the packaging. Everything is neatly put together and easy to store away. I decided the best way to test out the shredder would be by making homemade mac-n-cheese. Store-bought shredded cheese has a caking agent in it that prevents the cheese from melting properly. So, I attached the shredder to the KitchenAid and got to shredding!
The shredder turns the block of cheese into beautiful shreds of curly cheese. It took barely any time at all! I used a 32 oz block of cheese and the attachment ended up producing enough to fill a 1-gallon ziplock bag. I could not be more impressed with this! 
The very best thing about this shredder is that it is all machine washable! It is incredibly easy to attach to the KitchenAid and cleanup is very simple. 
Final Thoughts
So, are the KitchenAid Shredder and Spiralizer attachments worth it? Absolutely! The Spiralizer attachment is a bit pricier than the Shredder. The Spiralizer is about $76, whereas the Shredder is about $36. 
Having the ability to make my own zoodles (zucchini noodles) and soodles (squash noodles) from home saves my family money in the long run. Although the attachments are a bit of an investment, they are an investment that has paid off.
I love any excuse to use my KitchenAid and these two new attachments have given it new life. It has made preparing fresh, home-cooked meals a breeze and I would not trade that for anything. If you are on the fence about purchasing the Spiralizer or Shredder attachments, let this be your sign!
If you liked this blog post or found it helpful, be sure to stay up-to-date with my content on my YouTube channel, Finding Easy. You might even see a video featuring my new favorite attachments.