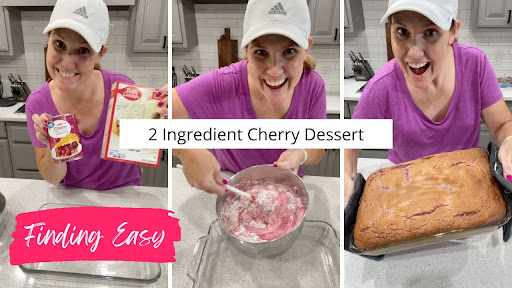 15 Aug

2 Ingredient Cherry Dessert

Ok, come on, tell me what other dessert you have on your go-to list that meets all these criteria? 
Total cost is $5

Feeds 12 people 

Only requires 2 ingredients

Is 200 calories per slice

Taste delicious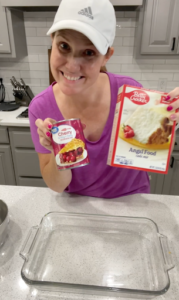 This dish will quickly make it to your "fast and easy" list of desserts! I like that it's so versatile too. I keep a few boxes of Angel Food Cake Mix on hand and then easily switch up what I put with it. Cherry is a family favorite, but you can substitute the cherry for pineapple, blueberry, raspberry, strawberry- whatever your family likes the best.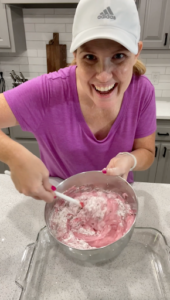 It just needs a quick mix of the ingredients, 30 minutes in the oven and some time to cool. Top it with some whipped cream and you're set for an easy dessert.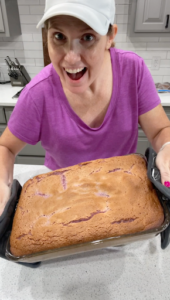 Ingredients
Betty Crocker Angel Food Cake Mix, 16 oz
Great Value Cherry Pie Filling or Topping, 21 oz
Directions
Fold together the 2 ingredients. It will take a minute for the mixture to incorporate together, just keep folding. You know it's mixed well when the batter starts to rise and get airy.
Spray a 9×13 pan with cooking oil and pour into dish
Cook at 350° for 30 minutes.
Let cook until the cake has sunk down in the middle. Cut into 12 pieces and serve with whipped cream or fruit on top.