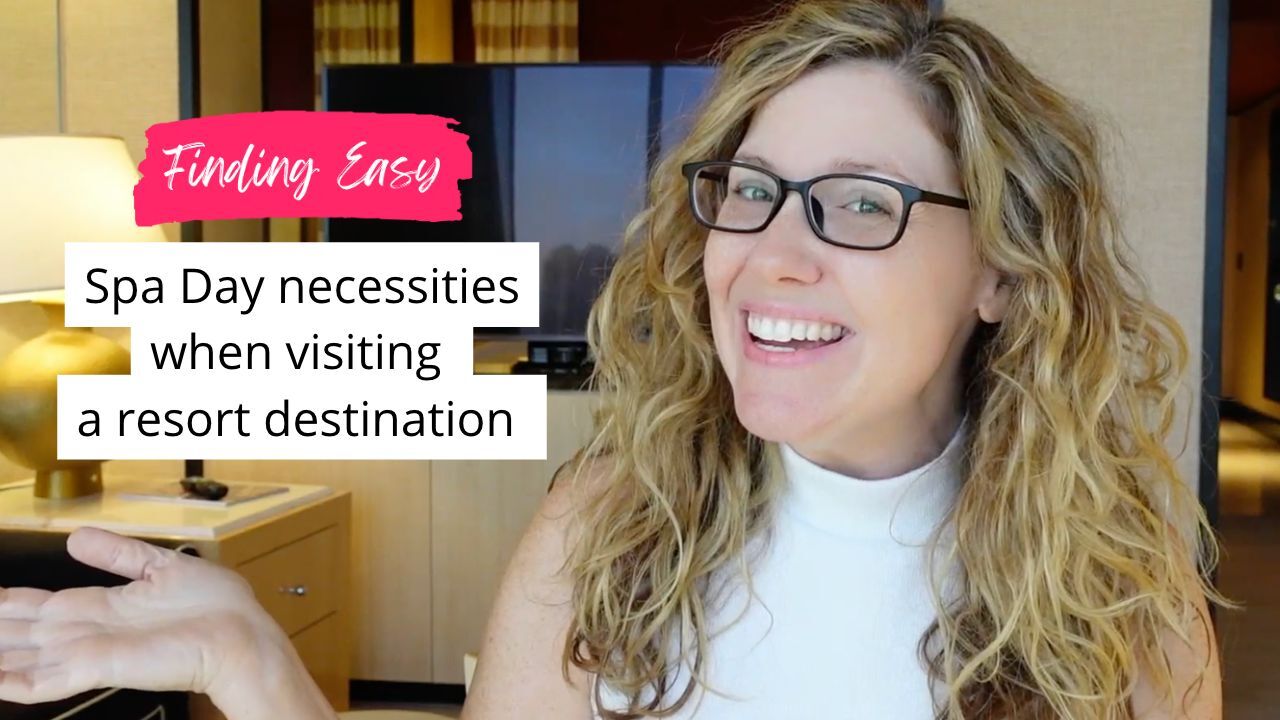 13 Dec

Everything You Need to Bring for a Relaxing Day at the Spa

Vacation looks different for everyone. Some enjoy thrilling adventures in faraway places, whereas some enjoy vegging out in familiar spots. For me, vacation looks like the Encore Spa at the Wynn in Las Vegas. For years now, my husband and I have been vacationing at the Wynn, it is one of our favorite places to go together and we know exactly what we want to do when we get there.

First things first: if I am going to spend a considerable amount of money at the spa, then you better bet that I am going to spread out the day as best I can! I want to take as much time for myself in the sauna, whirlpool, or whatever else they have so that I can take my time getting ready before going out to dinner and leave feeling relaxed.

Over the years, I have gotten my spa visits down to a science; I know exactly what products I want to bring. Keep in mind, however, that you don't actually have to bring anything with you to visit the Encore Spa. Personally, I have super thick, long, curly hair that cannot be tamed by just any hair dryer or shampoo and conditioner. So, buckle in and we will go over everything I bring with me for a relaxing day at the spa!
What's in My Bag?
The first thing I need is my large tote bag to carry all my supplies in. I've had this bag for quite some time, and it is one of my favorites! It is a travel essential, especially because it takes up virtually no space in your suitcase.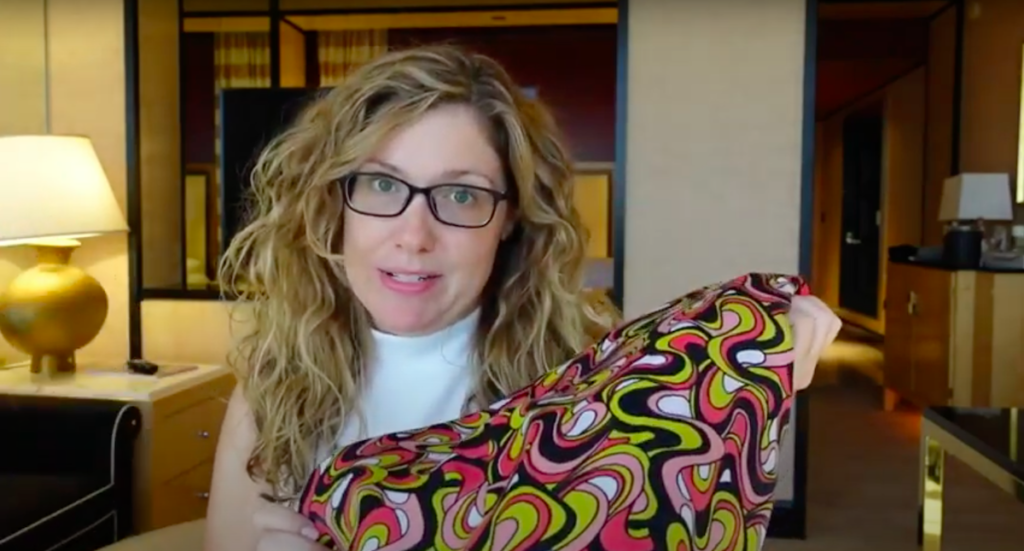 In my bag, I am bringing all my makeup with me. This way, after luxuriating all day in the spa, I can get ready for whatever activity we have planned for the evening. 
Hair Products
I am also bringing all my curly girl hair products as I am on day 4 of these curls! I need to make sure they don't get ruined and revitalize them a bit after my treatments. If you're curious about how I care for and style my curly hair, pop over to my curly girl routine on YouTube for a tutorial. Here are the products that I am bringing with me today: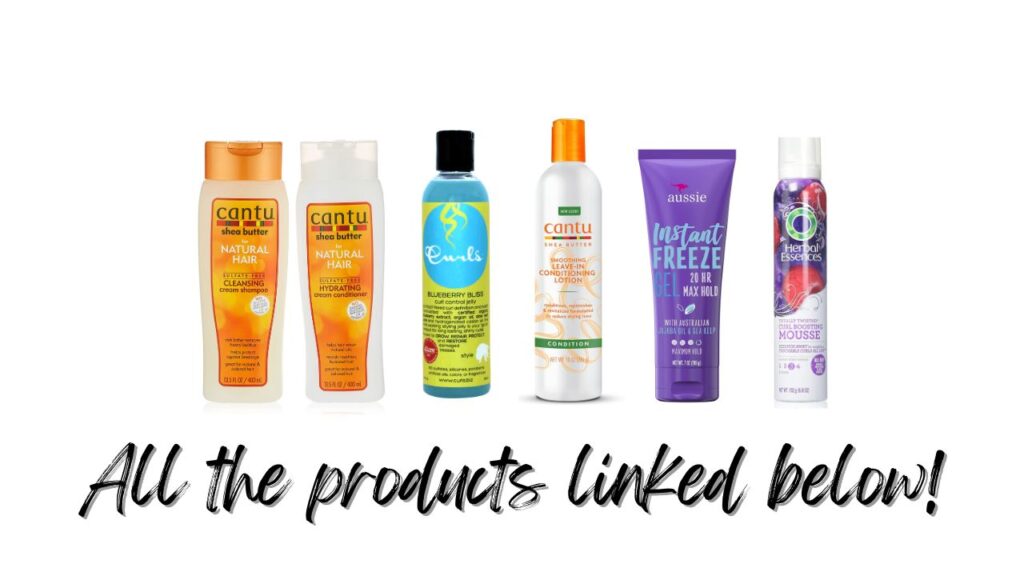 Most spas, Encore included, have combs and other hair products for guests to use but I'm partial to my own pick, so that's going in my bag as well. I don't ever really brush my hair out, but I like to use my pick if it is getting messy to help me style. 
Like I said earlier, most spas will have amenities like hair dryers for guests to use, but since my hair is so thick it takes forever to dry. I don't want to spend the majority of my spa time fussing with my hair so I bring my own dryer with me.
I have found that this Dyson dryer is the best for my hair. It has different magnetic attachments, making it easier to travel with. It is essential to bring it with me if I'm away from home to avoid a bad hair day.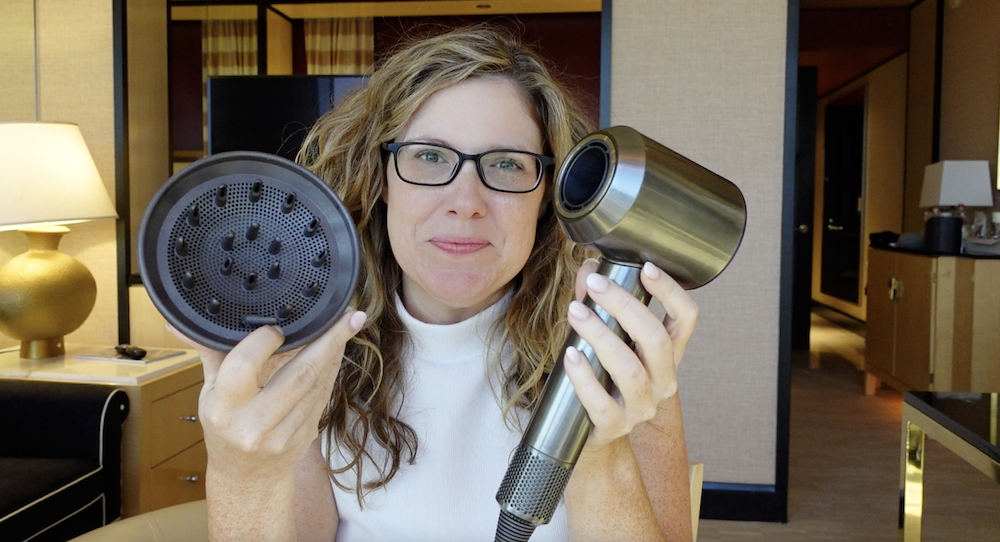 Entertainment
One of the most important things for me to bring is a really good book. As a mom of three, my house isn't exactly a quiet place. I want to take advantage of the peace and quiet to get caught up on my reading. Currently, I am reading "In the Flow of Life" by Eric Butterworth. I highly recommend this book! Since you're already at the spa, might as well read a book that will soothe your soul, too!
If you're not a reader or didn't bring a good book, you can always listen to your own music. Many spas have phone regulation rules so be sure to ask the management team if you can bring your phone. If you're only allowed to have your phone in the common areas, I suggest bringing AirPods so you don't have to bring your phone in.
You don't really ever need to bring anything with you to the spa aside from yourself, but if you're like me you'll want to pack a few things. If you feel like packing things to take with you to the spa adds too much stress, then just bring yourself and enjoy that you-time! For me, the spa isn't just a two-hour deal. It's all day to maximize my benefits!
I hope this blog post has helped you decide to take a spa trip for yourself soon. I love the spa and feel the results of a spa day for weeks to come! Make sure you pop over to my YouTube channel to check out my spa video, you might even catch a sneak peek at some of the amenities available at the Encore Spa.