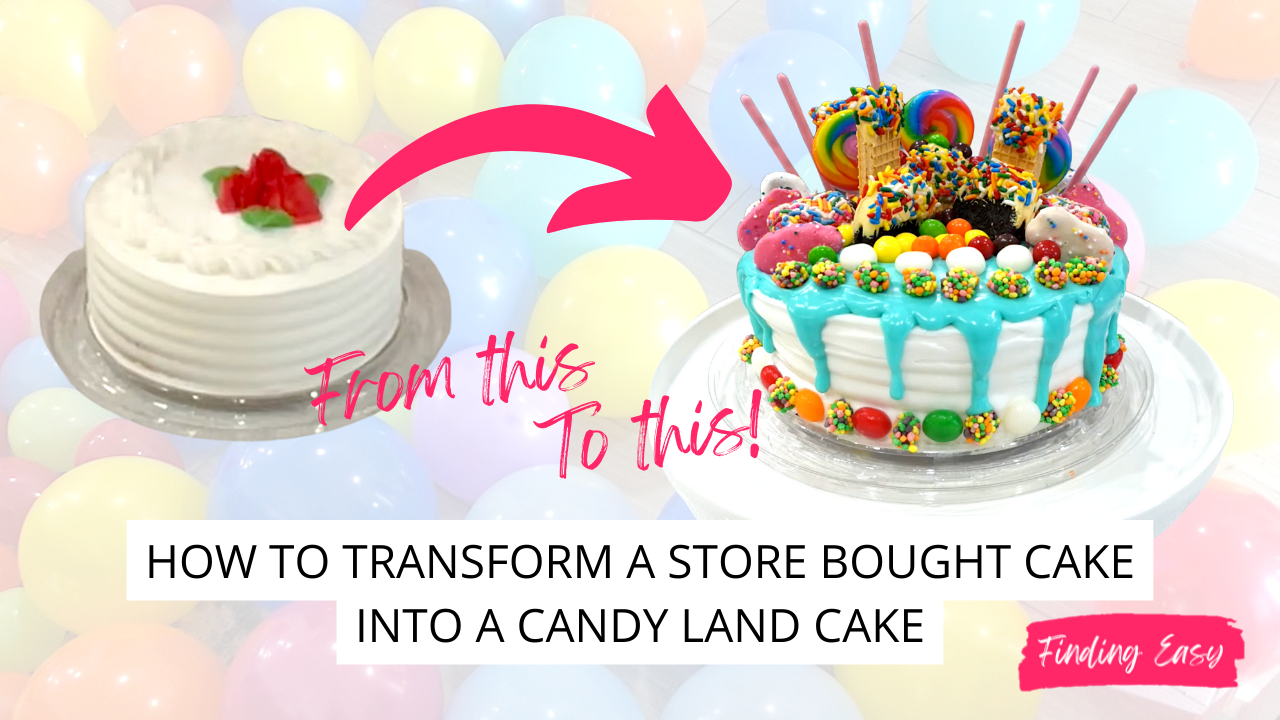 29 Sep

Turn a Store Bought Cake Into A Candy Land Theme Drip Cake
All you need to make a homemade drip cake can be found at Walmart!
[embedyt] https://www.youtube.com/watch?v=L0ZVXcEBJ1Y[/embedyt]
We're celebrating a birthday around here with a Candyland themed girls birthday party. We've made all the Candy Land decorations, balloon garlands and even the Candy Land Cake and we're sharing it all with you!
I'll show you how to take a Walmart birthday cake and turn it into a drip cake with all the candy and sweets on top to finish it off.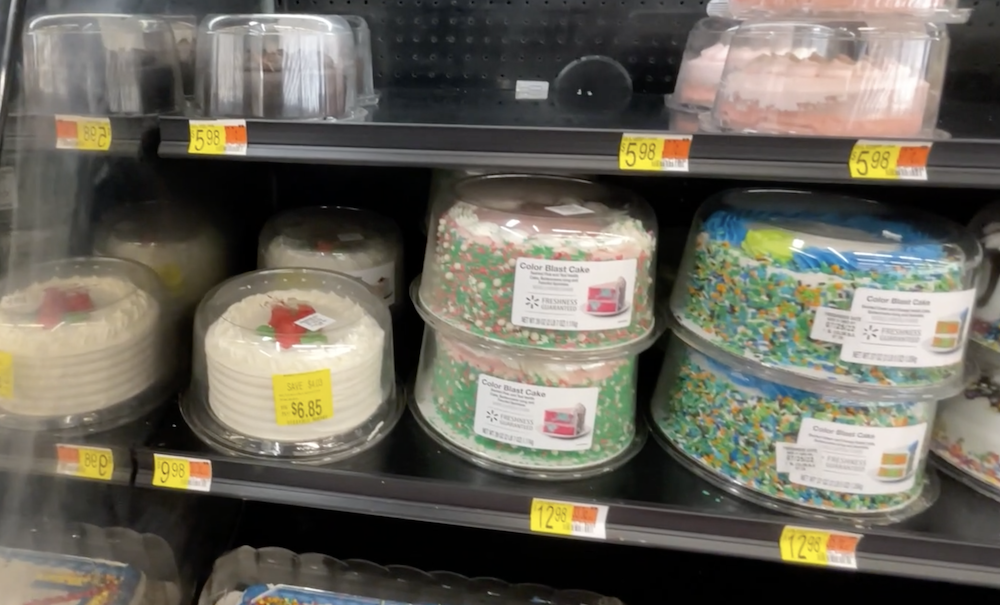 A trip to Walmart was the start of this Candyland birthday cake adventure! I found just what I was looking for and it was even marked down, SCORE!
After I bought the cake, I gathered my supplies and got started. Here's the items I used, but you can totally switch these out for whatever you like!
🎂 Store bought 7" round
🎂 Betty Crocker Cream Cheese icing
🎂 White melting chocolate https://amzn.to/3OZIOXS
🎂 Food coloring https://amzn.to/3oWlXly
🎂 Offset spatula https://amzn.to/3zTYFTz
🎂 Circus Animal cookies
🎂 Big Bites birthday cake filled marshmallows
🎂 Little Debbie Birthday Cakes
🎂 Pocky sticks
🎂 Lollipop
🎂 Wafer cookies, strawberry and vanilla
🎂 Oreos
🎂 Nerd chews
🎂 Frosted pretzels
🎂 Airhead chews
🎂 Skittles
To start, you'll want to scrape off the extra icing on top of the cake and use any extra icing you took off to fill in holes if you accidentally made any like I did!  I give step by step instructions on how to make the drip in my video, it's easier than you think!
This was the first time I use the gel food coloring and I'm in love! 😍 The color was perfect!
After the drip has had time to cool, the fun begins! Just play around with what you have on hand and make it look just like you want!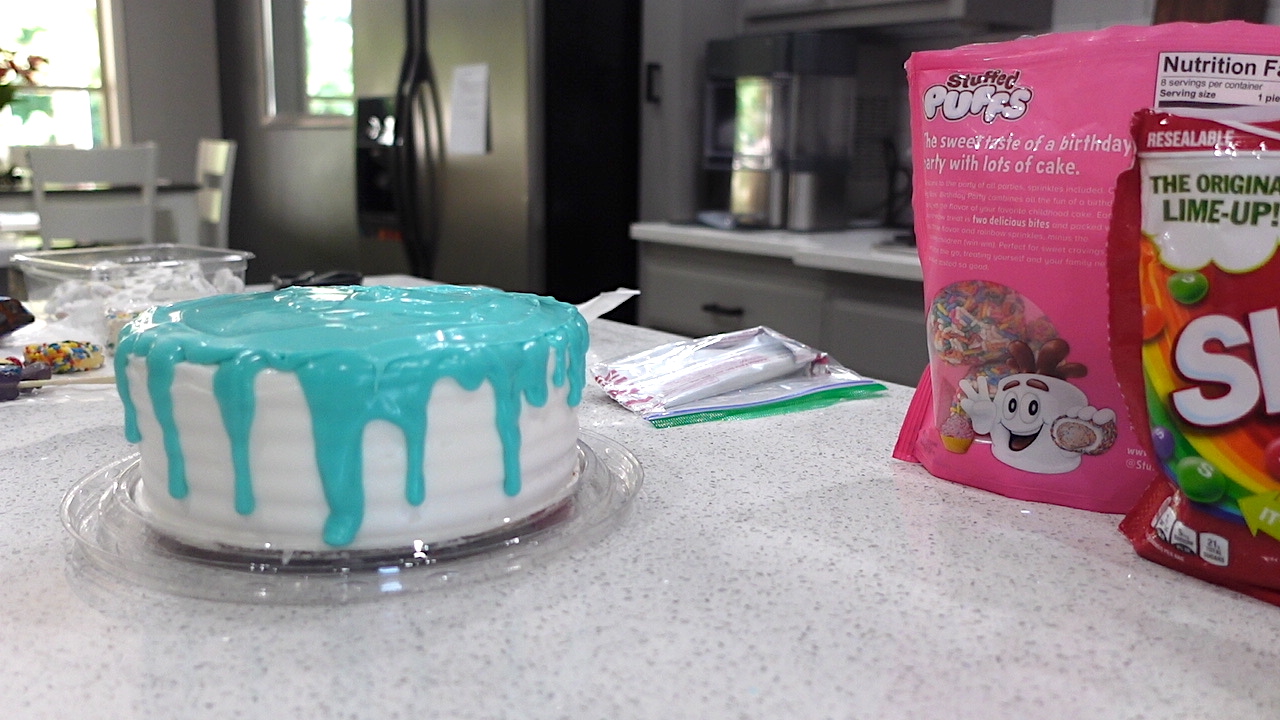 This cake was for sure a hit and the birthday girl was happy!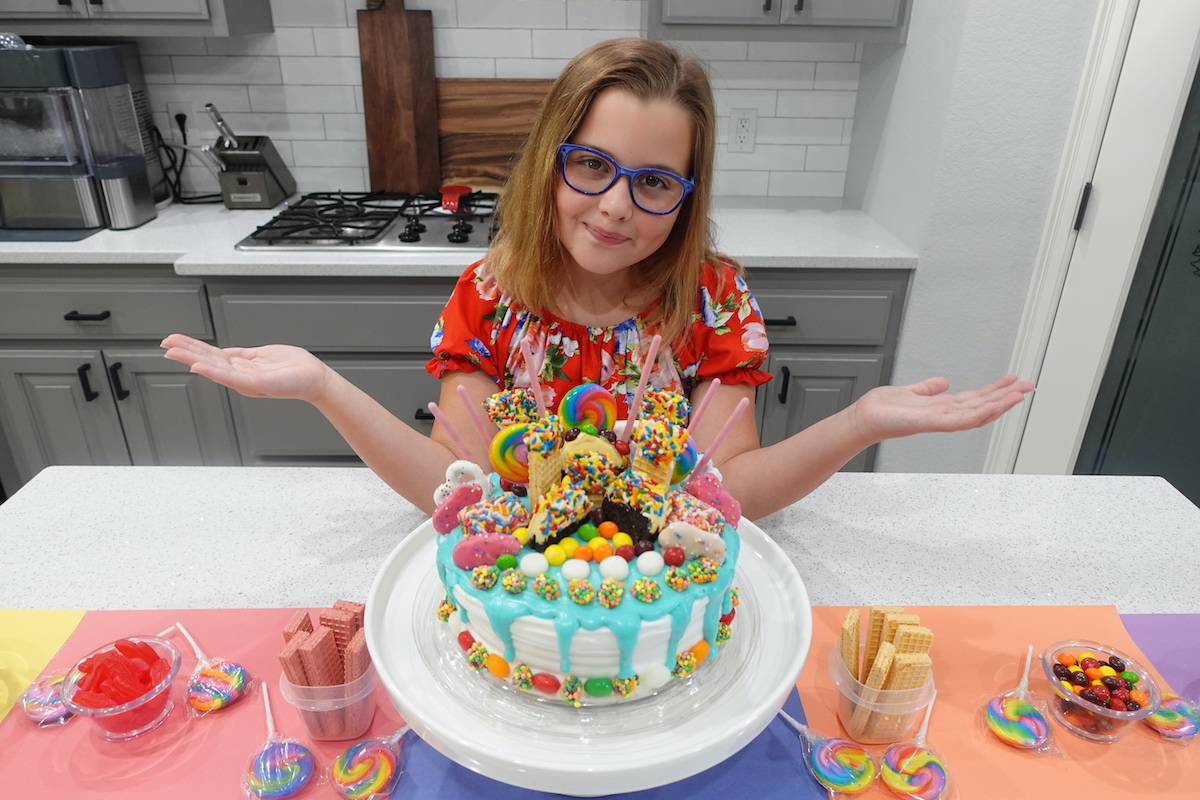 Be sure to check out our channel for all the Candy Land party decorations! Finding Easy with Lindsay McWilliams and Matt McWilliams. Sharing products, routines and recipes that make your life easy.