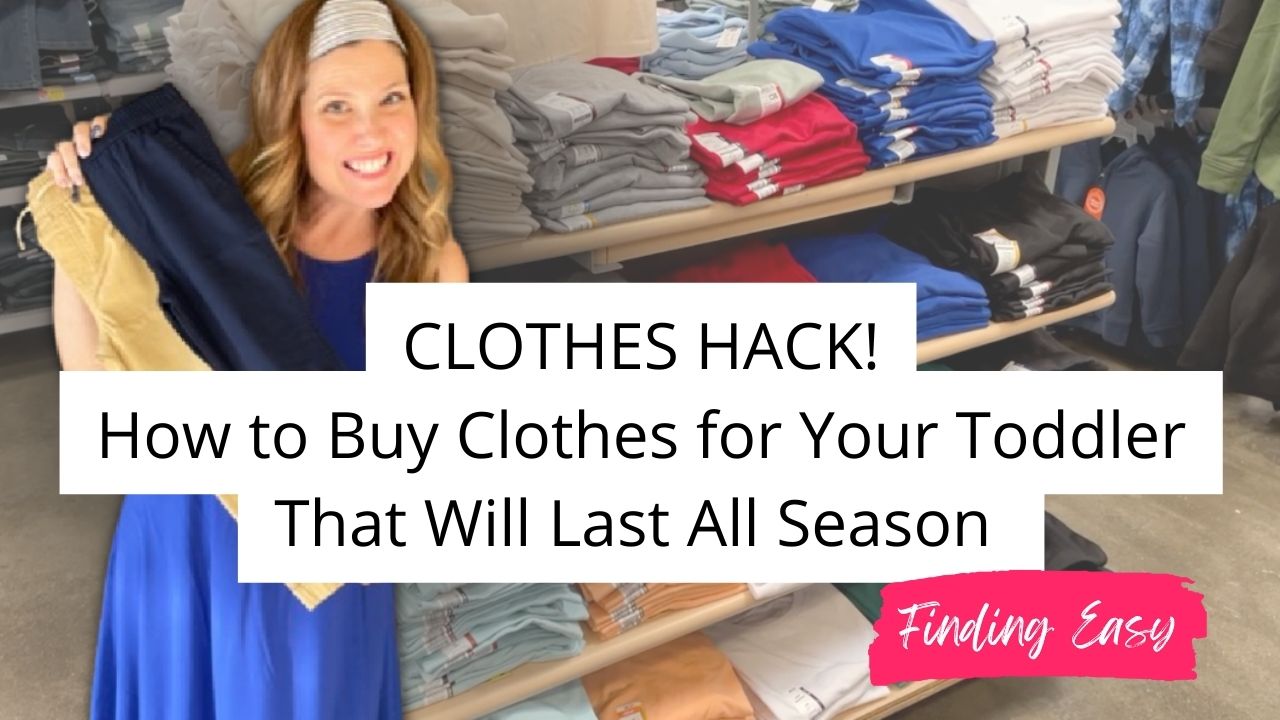 03 Nov

The secret to buying clothes for a TODDLER that will last ALL SEASON!

As a parent, you know that it's important to buy clothes for your toddler that will last all season. It can be tough to find clothes that are both stylish and affordable, but we have the secret! In this blog post, we will discuss some tips for buying clothes for your toddler that will last all season long. Watch my video and see how I've bought clothes for my kiddos through every season.
1. Find one brand and stick with it
Finding a single clothing brand that you can depend on for all of your needs is tough, but luckily I've found it! My go-to store has been Walmart and their Garanimals line. There are so many mixed items in each collection. Their clothes are comfy, affordable and come in different colors so there is lots of great options for your toddlers everyday outfits!
2. Stay below $5 per piece
The best thing about the Garanimals brand is that all their items are under $5. You can easily get 2 or 3 outfits for your toddler at once, on a budget!
3. Use similar color schemes
To make sure that you can mix and match the tops and bottoms, use similar colors. I went with a navy and burgundy palette for the fall season because they had the most of the sizes I needed in those colors. But they have a lot to choose from, so pick a favorite and stick with it through the season.
4. You can easily size up
You never know when the growth spurt will hit! Walmart has plenty of options for bigger sizes and most items are stocked throughout the seasons so they will be there if you need to go up a size during the season.
5. Get the staples
Your toddler needs a wardrobe that's is versatile and functional for all sorts of occasions, like playtime at the park or church clothes for Sunday. A few staples you'll need are a good pair of jeans and a few short-sleeve t-shirts you can layer under their clothes when it's really cold outside.
I hope these tips are helpful for you when it's time to change out your toddlers clothes for the season. Be sure to check back soon for more great parenting tips!