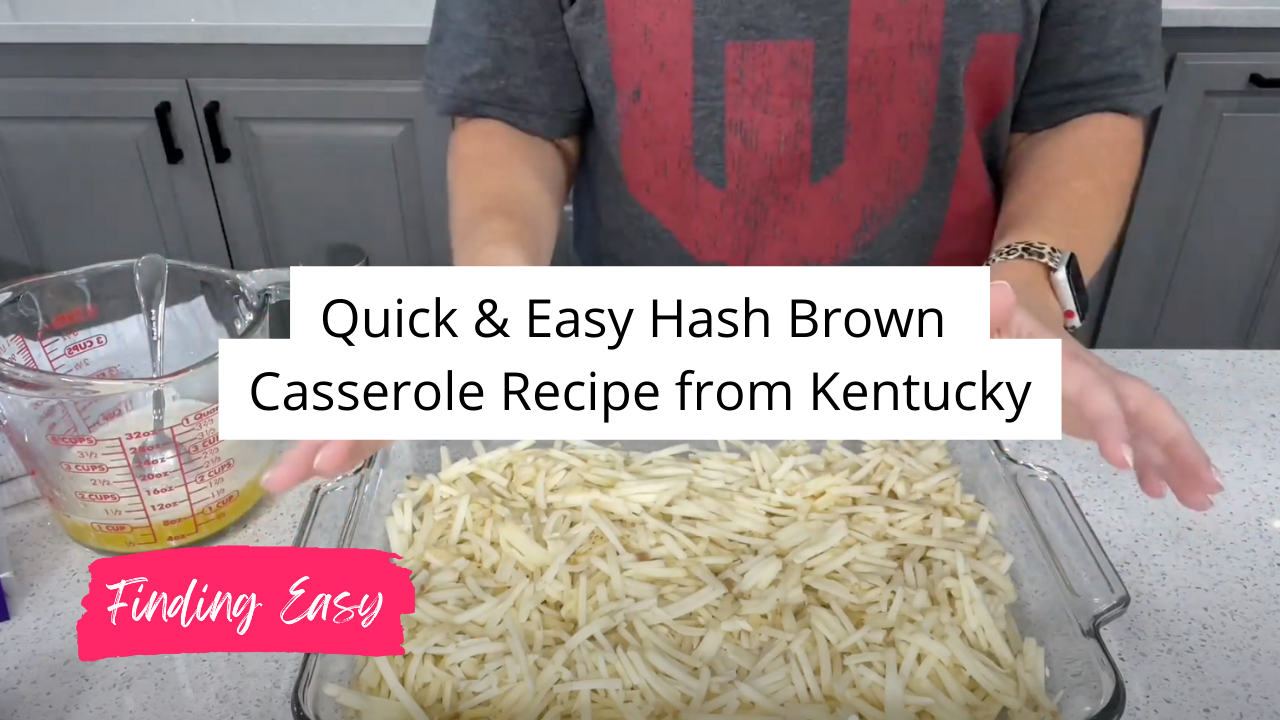 02 Oct

Quick and Easy Hash Brown Casserole from Kentucky

If there's one thing I can do, well, it is make a casserole. I'm from Kentucky. That's like Casserole Country there. I grew up on casseroles and didn't realize that not everyone here in Oklahoma shared my love for casseroles. So when I moved to Oklahoma, I brought my casserole love with me!  I'm gonna share one of our family favorite recipes with you right now. It's a quick and easy Hash Brown casserole straight from Kentucky! 

I start with  32oz of frozen hash Browns in a 9×13"dish. I melt 2 sticks of butter just pour ½ on top of the potatoes. We'll save the rest for later.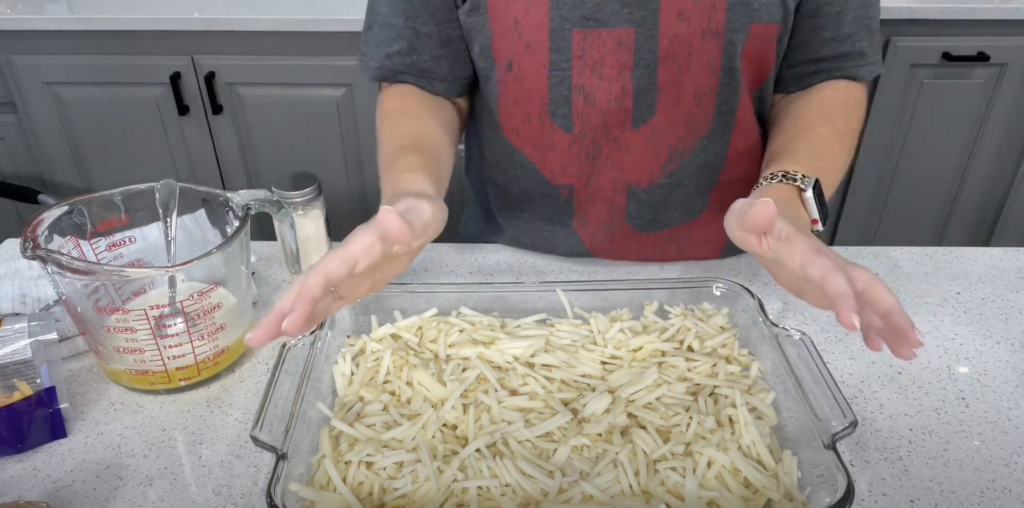 The thing I love about casseroles is that you can just eyeball everything and it still tastes good! I just eyeball the french fried onions and used about a 1/3 of the bag, but you can add the whole bag if you want!  Same with the onion salt, you can add just enough to give some flavor or really go after it! Here's the spice containers I talked about in the video, I love them! They come with everything you need make your spice cabinet look organized!
Now for the wet ingredients, combine the sour cream and cream of chicken soup together and add to the top.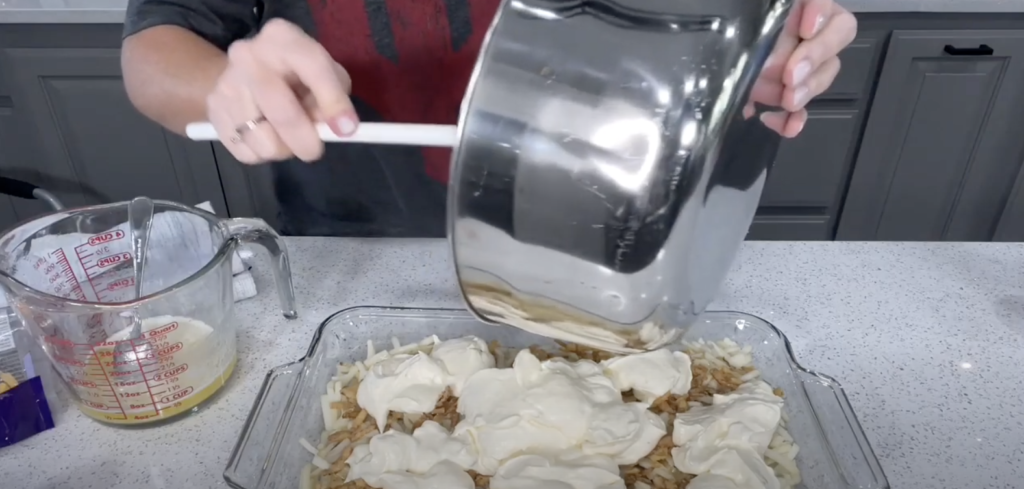 Grab a bag of shredded cheese, any kind will do! I use 2 good handfuls and sprinkle over the top. I had a little cheddar and a little colby jack left in the fridge so I used both. The last step is to crumble something crunchy for the top. I just a sleeve or Ritz crackers, but anything salty and crunchy will work. Try potato chips, croutons, saltine crackers, anything you have in your pantry will work. Add it to the rest of your melted butter and then spread over the top.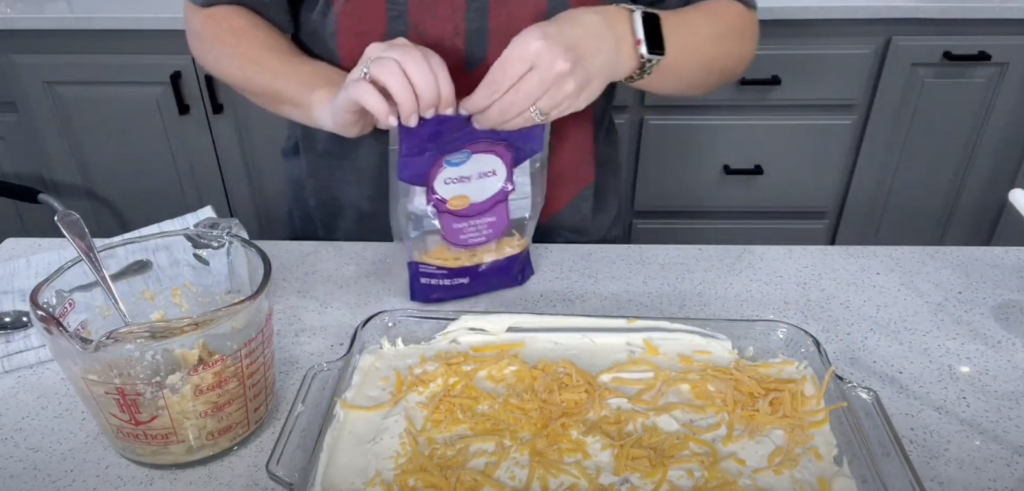 Bake in the oven for 375° for 30-45 mins. You'll know it ready when it's a little bubbly and brown on the top.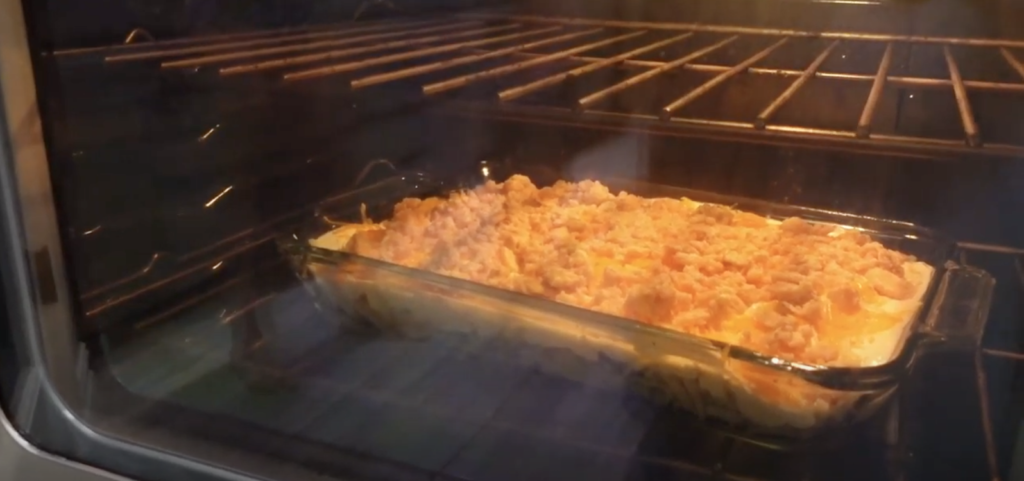 We had friends over that night to watch the game and this stuff went so fast I couldn't even get a real picture of it! Try it out and let me know what you think! My Finding Easy YouTube channel is full of more easy family favorite recipes just like this one!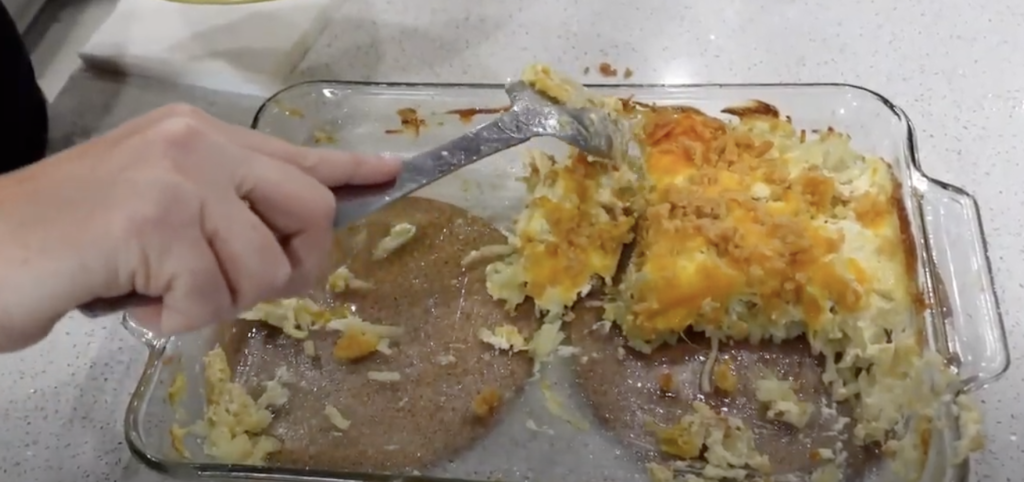 ---