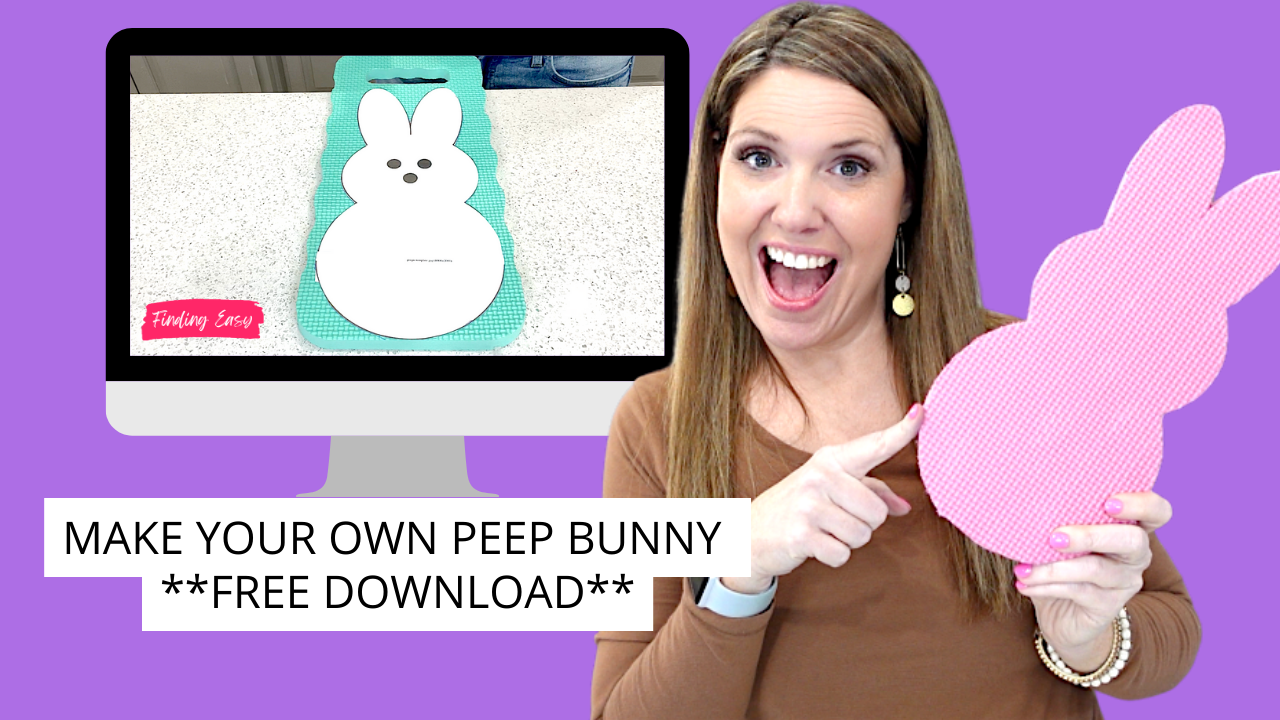 16 Mar

Hopping into Easter with DIY Dollar Tree Peeps Decor- FREE TEMPLATE!

Get ready, crafty friends, because we're about to dive into an exciting and affordable Easter decor project that is just too adorable to resist! If you're a fan of those cute, marshmallow Peeps and Dollar Tree shopping sprees, then this is the perfect DIY adventure for you. Today, we're going to create Peeps Easter Bunny Decor using kneeling pads from the Dollar Tree, and yes, believe it or not, the result will be simply fantastic! And to make things even more exciting, I have a free template ready for you to download, so you can easily replicate my peeps at home. So let's get crafty with these fabulous, versatile little peeps that we can use both as outdoor decorations or additions to wreaths and other Easter decor. And don't forget to check out my YouTube video for a step-by-step guide on how to make these fluffy friends!
Here's the Step-By-Step to Guide To Making Your Own Easter Peep Decor
Gathering your materials
Before getting started, you'll need to gather a few basic supplies. And here's the best part. You only have to purchase one thing!  Talk about a cost-effective project! Here's what you'll need:
Kneeling pads (varying colors for different peeps)
Scissors
Pen
Utility knife
My free downloadable template
Optional: Ribbons, bows, or any other embellishments you'd like to use
Prepping your template
The template I created is the exact size for the kneeling pads. Watch my YouTube video for step-by-step directions on how to print and use the template. The peep will print on 2 pieces of paper. Carefully cut out the printed peep template, making sure to get the shape right, then tape the 2 pieces together.  This will become your guide for creating your peeps.
🐰>>Here's the link to the FREE TEMPLATE<<🐰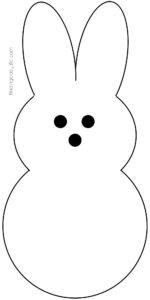 Getting creative with kneeling pads
Take your chosen kneeling pad and lay it down flat on your work surface. Place the peep template over the kneeling pad, making sure it is centered and even. Grab a pen and trace the outline of the peep onto the kneeling pad. Now it's time to cut!  Using your utility knife, simply score through the foam. Repeat the process with the remaining kneeling pads and different colors, so you have a full flock of peeps waiting to be adorned!
Accessorizing your peeps
Now that your peeps are perfectly cut and ready for their debut, this is the part where you can let your creativity shine. Using your glue gun and any desired accessories, customize each peep with ribbons, bows, googly eyes or whatever else strikes your fancy! Remember, these little bunnies can become a part of your outdoor decor, wreaths or any other Easter decorations around the house, so feel free to style them accordingly.
Showcasing your DIY Easter Decor
Once your peeps are dressed to impress, it's time to share their cuteness with the world! Using them as colorful additions to a wreath, indoor or outdoor decorations or even incorporated into an Easter dinner centerpiece, let these DIY peeps become a treasured part of your Easter celebrating.  I'd love to see what you made! Leave a picture for me in the comments or tag me in a social post.
And there you have it – your very own, adorable Peeps Easter Bunny Decor, all thanks to a creative and easy-to-follow DIY project using kneeling pads from the Dollar Tree. Now you can celebrate the holiday season with that extra touch of homemade charm and whimsy, as these versatile little peeps make everything even more delightful. Remember, my free downloadable template is just a click away, and my YouTube video is the perfect guide to help you every step of the way. Welcome Easter with open (and crafty) arms, and may your days be filled with fluffy, marshmallow-inspired joy!