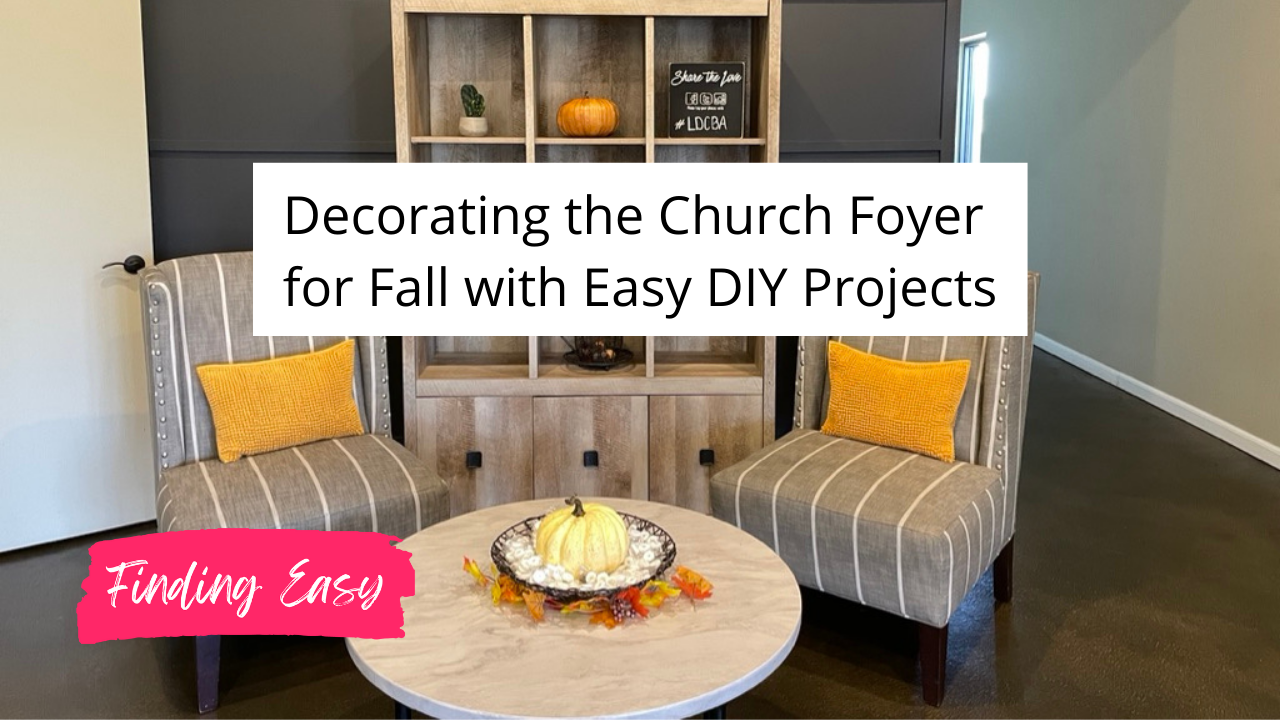 27 Oct

Decorating a Church Foyer for Fall with DIY Projects

The last time I took you to my Church is when I was decorating for Christmas in July,  but here we are again!

One of the many hats that I wear is planning for events at church and then creating experiences when people walk in the foyer and 9 times out of 10, that is decoration. I brought my friend Jordanne and between the 2 of us we'll have all this knocked out in no time!
It Doesn't Take A Lot To Make A Big Difference
We're just going to add simple touches to the foyer and start with our 3 high top tables. The plank of wood was a sign from Walmart and we just took off the string, and the rest of the pieces on the wood were from the Dollar Tree.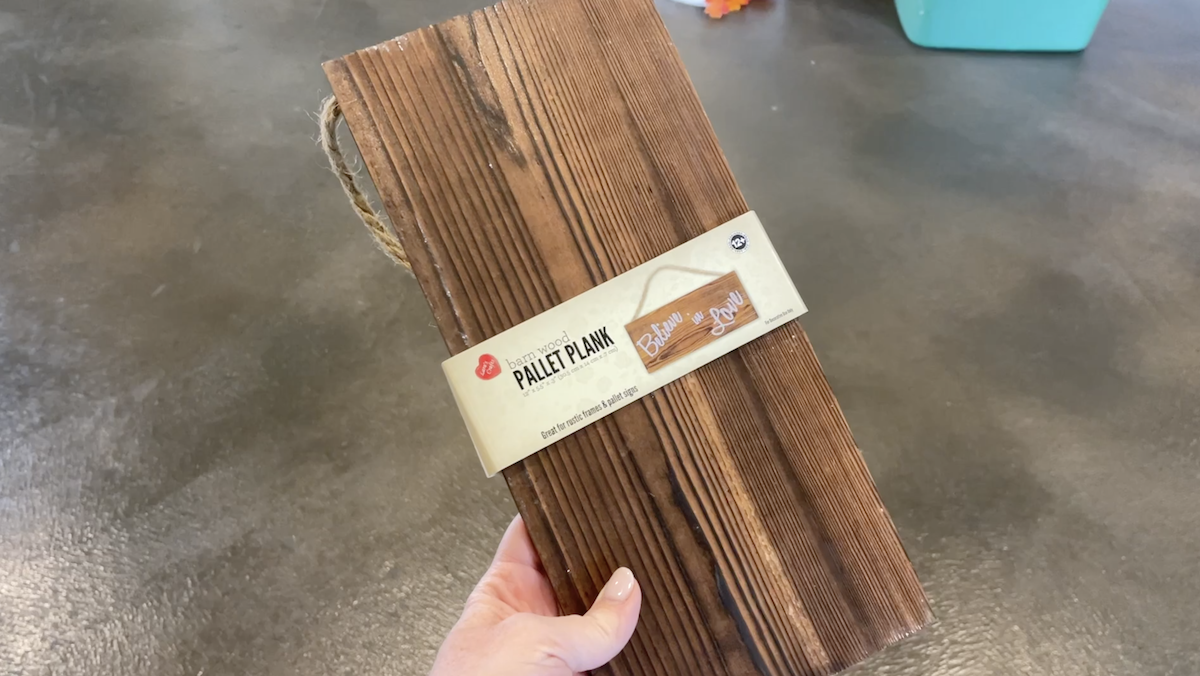 —>DECORATING HACK HERE<—
Use sticky tack to hold all the small pieces in place. It will be much easy to pick up and clean and you won't have to reset it everytime.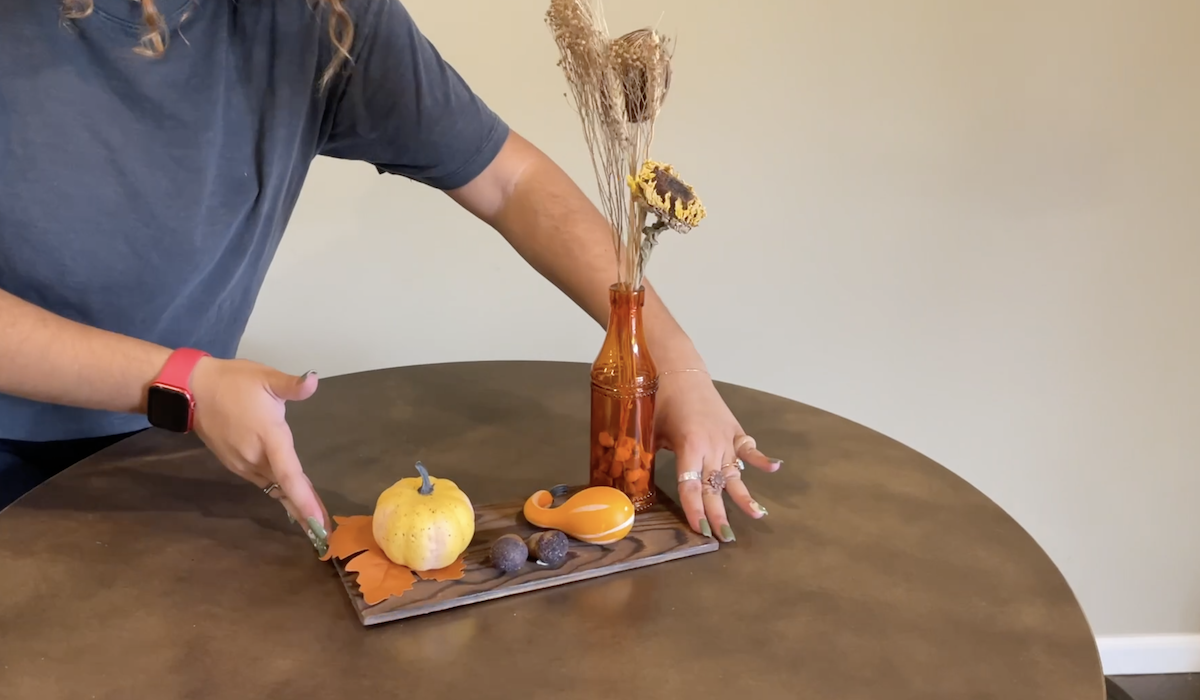 After we finished up the tables, we headed outside to add the pumpkin topiaries to the planters. I loved making these! You can check out that video here!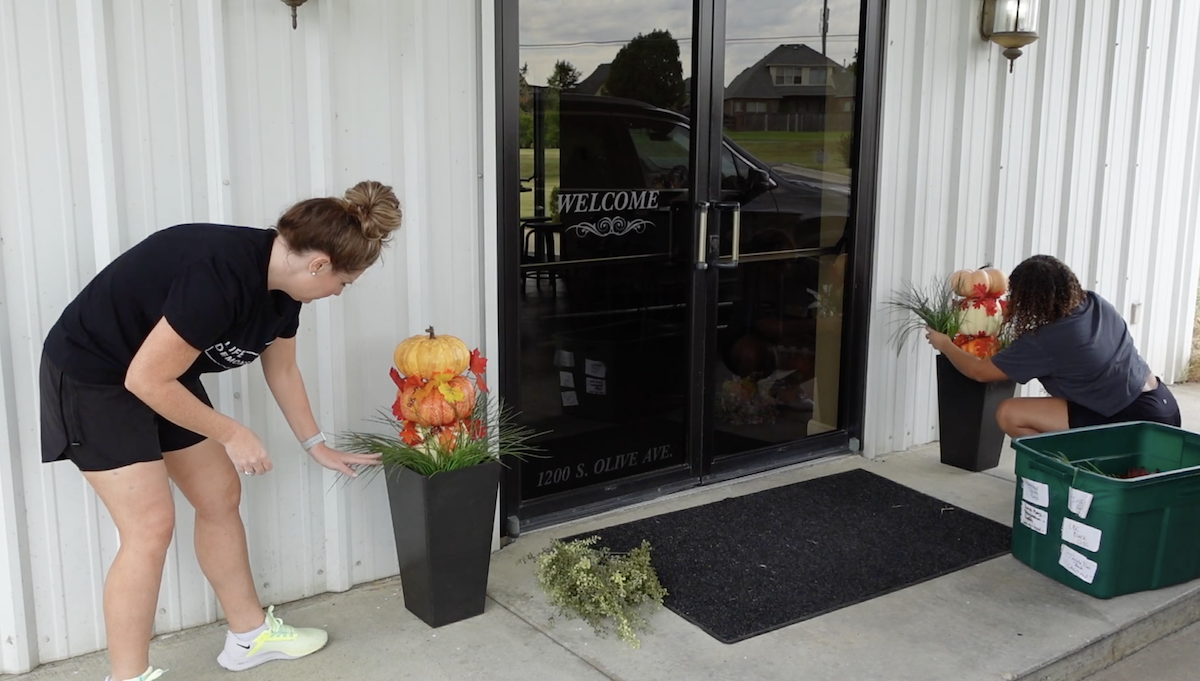 When you're decorating a large space, you don't need a lot to make an impact. Little touches will be noticed and appreciated!