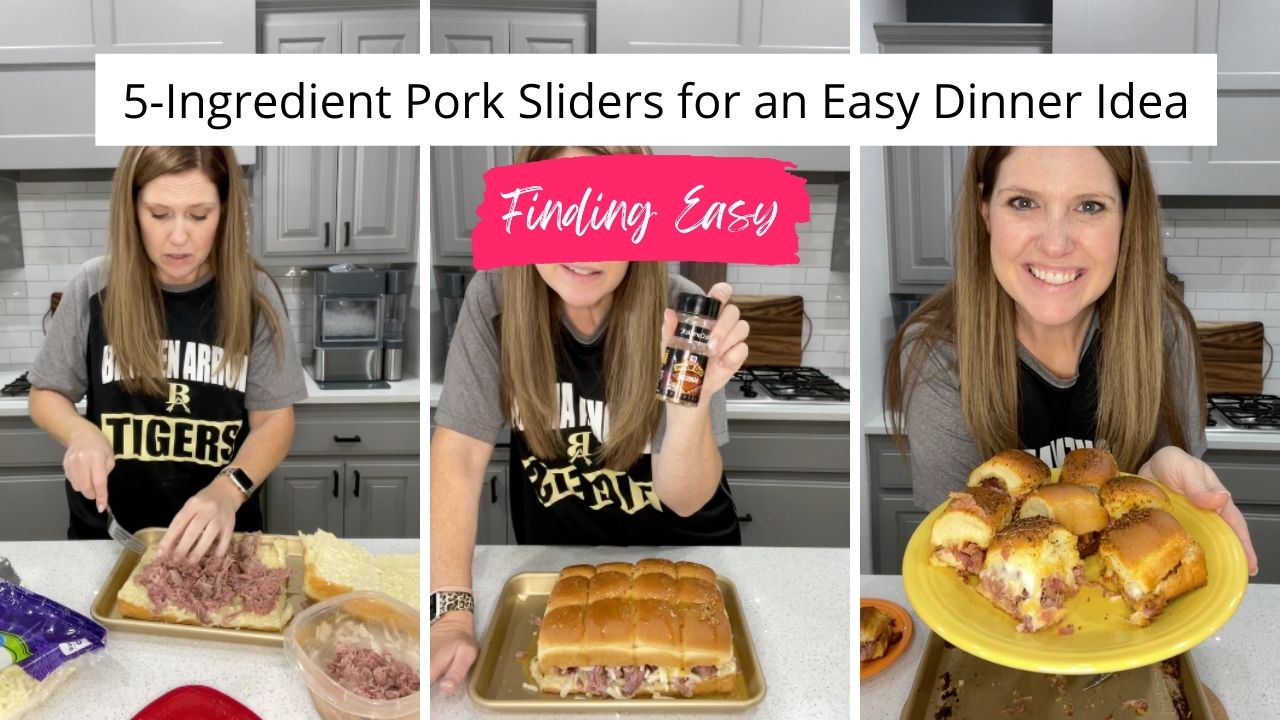 11 Nov

5-Ingredient Pork Sliders for an Easy Dinner Idea

These pork sliders are the perfect easy dinner idea when you're short on time. With just 5 ingredients, they come together in a snap! Plus, they're so tasty no one will even know how simple they are to make.

Watch here to see how easy this recipe is!

Ingredients
Hawaiian Sweet Rolls
Shredded Pork from Costco
BBQ Sauce
Shredded Cheese
1/2 Stick Butter & BBQ Seasoning
Cut the rolls in 1/2 and place the pork on top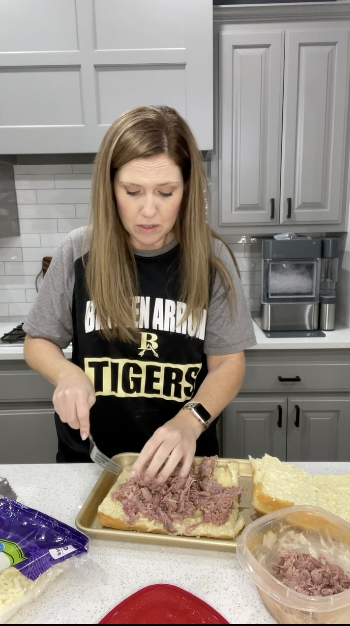 Squeeze a lot or a little of the BBQ sauce of your choice. We use Sweet Baby Rays. Add 2 handfuls of shredded cheese on top. I used mozzarella because that's what I had on hand.
Melt 1/2 stick of butter and add your favorite seasonings. The last time I made this dish, I used some Italian seasoning, this time I grabbed the McCormick Barbecue seasoning and gave a few generous shakes into the butter.
Pour the butter on top and then back for 20 min at 350 degrees.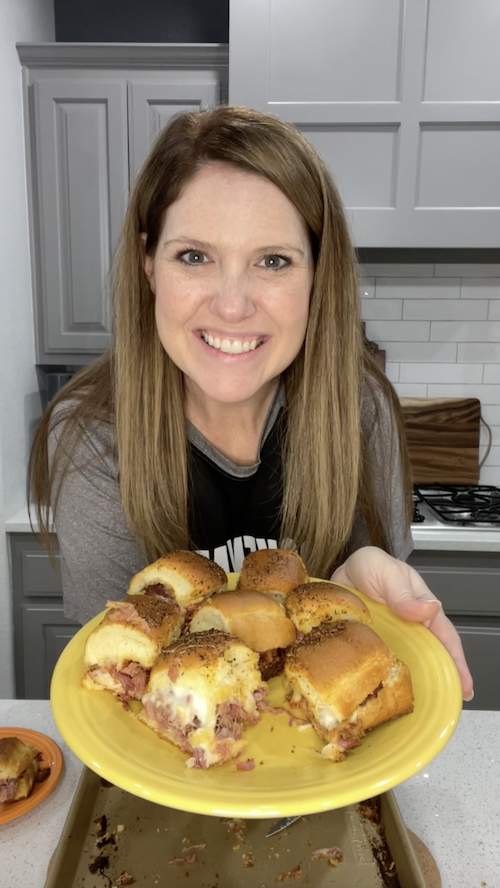 I like to serve them with a simple green salad and some roasted potatoes. And if you're really short on time, you can even use store-bought rotisserie chicken instead of pork. So next time you're looking for an easy dinner idea, give these pork sliders a try!